Welcome to the Preservationshop Blog. This week I am going to talk about cavity drain membranes used for damp proofing.
The cavity drain membranes referred to here are Triton Isola PB2 membrane which comes in 20 x 1m rolls and 20 x 2m rolls and Wykamol CM3 mesh membrane which also comes in 20 x 1m rolls and 20 x 2m rolls.
As I am sure anyone in the industry will know the world of damp proofing is changing, no longer do we rely on old fashioned sand and cement renders with an additive in, we have now gone all hi-tech with the use of above ground membranes. Below ground membranes are also available in different profiles, these I will refer to as part of waterproofing systems but that is the subject of a separate blog, today we will talk about damp proofing membranes.
The problem with moisture resistant sand/cement renders with salt retardant additives is that they are applied directly to cold damp brickwork and form a heat sync with the wall, therefore the heat from within the room is conducted outside and the lower outside temperatures sync to the inside leaving a cold surface ripe for black mould and condensation.
The membrane system is different in that it is affixed to the wall and then the plastering is applied to the membrane giving a thermal break between the cold wall and the room and leaving the internal finished plaster feeling warmer to the touch and providing a physical barrier to the damp.
Other benefits of the membrane system are that it is fast to dry, companies using such systems usually state you need to wait a year before redecorating where as the membrane damp proofing system takes on average 2 weeks to dry and can be redecorated straight after drying.
Installation
The contractors will remove the existing plaster/render and clean of the masonry ready for the membrane to be applied. They will then apply a salt neutraliser to the brickwork. Next they will affix the cavity drain membrane to the wall using plaster plugs, any overlapping sheets of membrane will be joined with sealing tape. The perimeter of the membrane application will be sealed with a waterproof primer such as Technoseal or TTVM and covered with overtape to prevent the escape of moisture vapour from behind the membrane into the adjoining plaster during drying out of the wall.
We have a display board showing how our registered contractors are taught to apply membrane systems on show at our www.preservationshop.co.uk trade counter (picture below).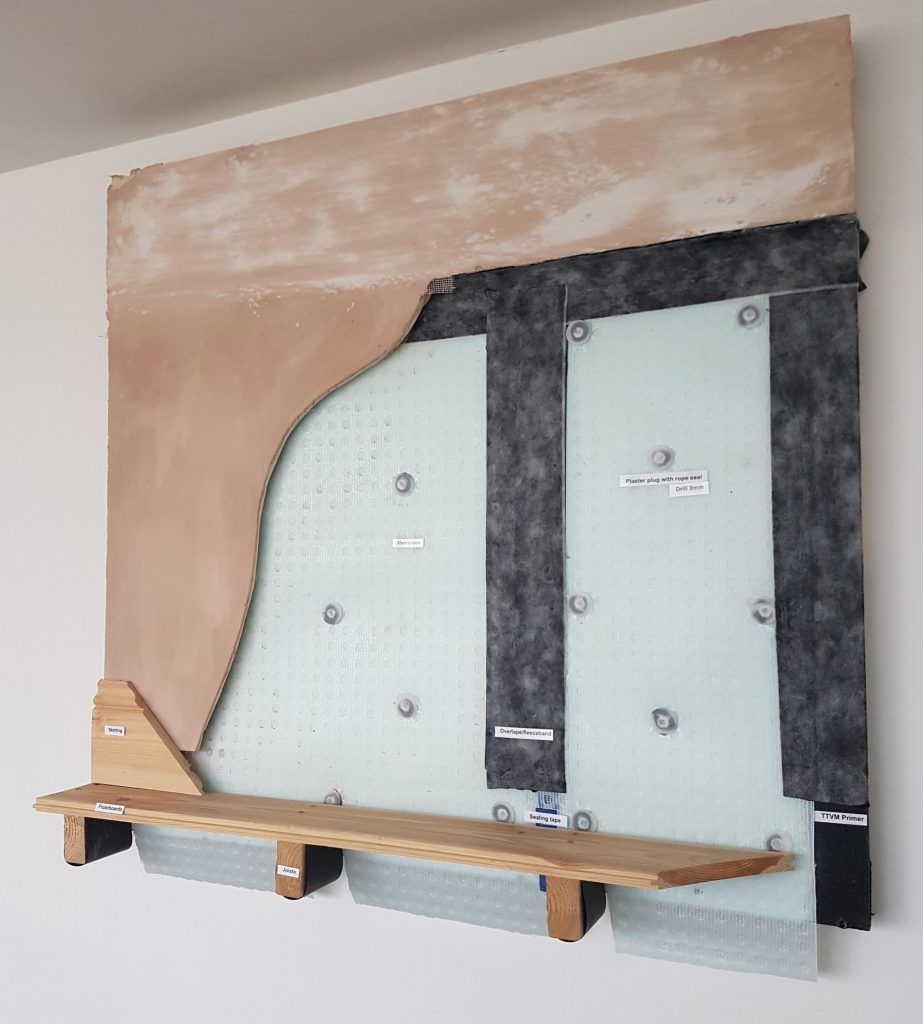 Training – Become a registered contractor
Here at the Preservation Shop we run Courses which provide you with training on correct methods of installation for these systems. Once you have attended the course you will become a registered contractor and will be able to issue guarantees on your work, you can then give a manufacturers guarantee and an insurance backed guarantee for your customers peace of mind. We tend to find that properly trained damp proofers who offer these independent guarantees are more likely to win contracts and more work.
---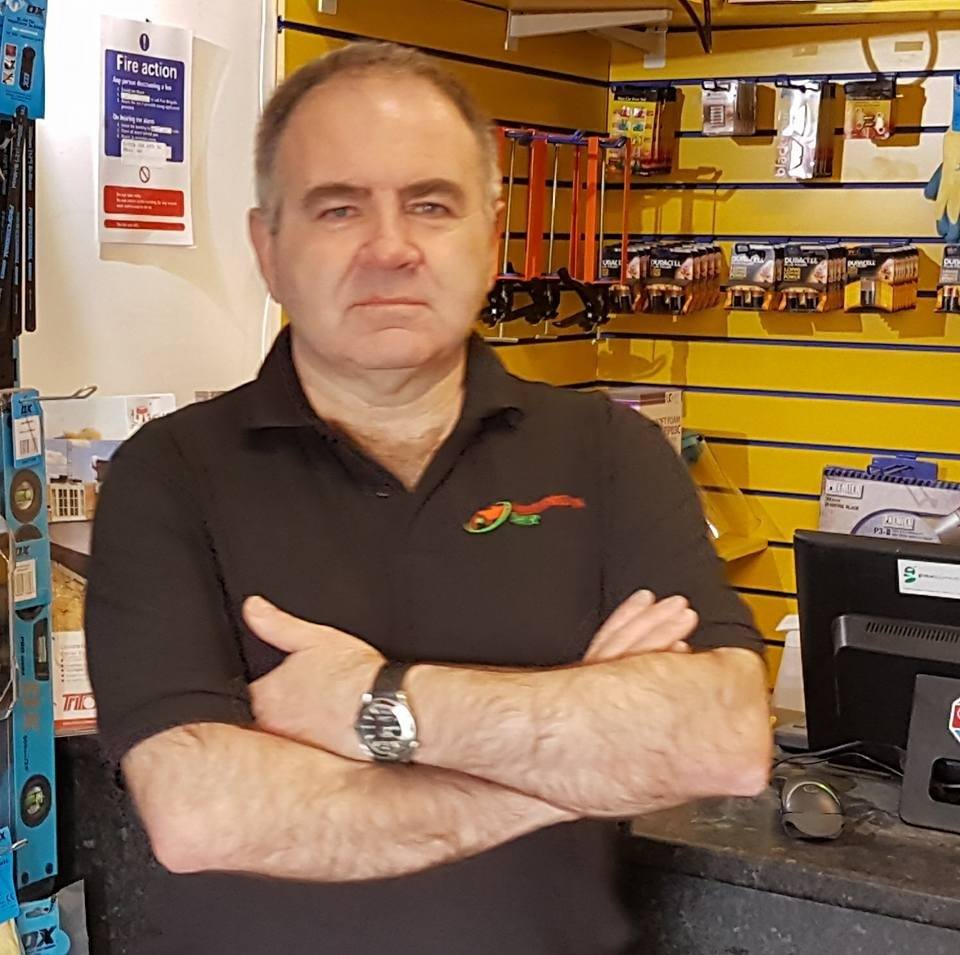 Article by Mike Davison CSSW, M.Inst.SSE.
Mike has over 30 years' experience in the construction industry & specialises in Building Pathology, remedial works & structural repair.